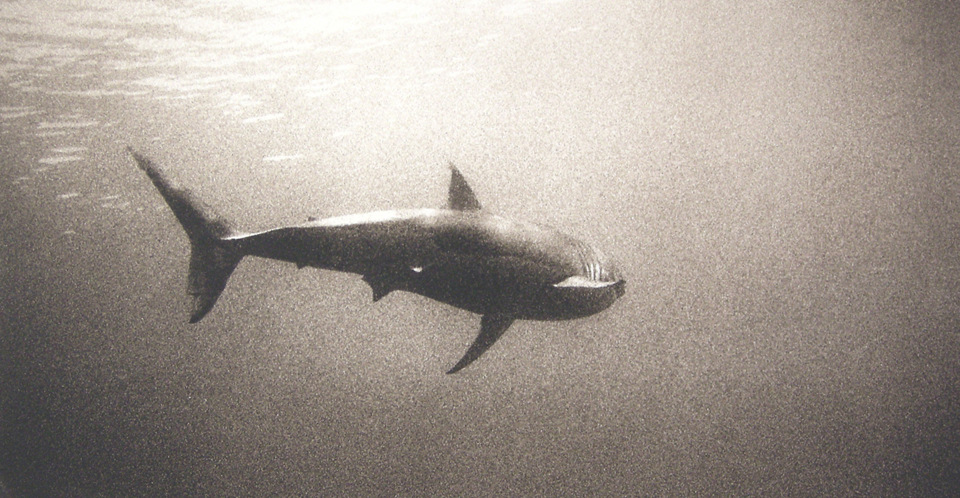 Kanchi is the forerunner to my new Underwater photographs. Kanchi was started in 2006 by myself and Camille Lenore, an excellent diver and photographer. We still dive and collaberate on the Kanchi photographs. Unlike my current photographs Kanchi is captured on film and printed using the traditional platinum/palladium process. Each photograph is hand made and no two are exactly alike.
Camille and I took a shared love of diving and photography and created something we consider quite unique. The underwater world is a place of silence, allowing for personal meditation and also for the opportunity to get very close to the subjects we photograph, especially as we dive without scuba equipment.
The refracted, diffused and ghostly underwater light coupled with a monochromatic palette allow us to create abstract images, not generally seen in underwater photography. We are not naturalists. We are not fishermen. We have a deep respect for the oceans and for it's inhabitants. We bring home only what the camera sees.
Kanchi are platinum/palladium prints appoximately 11X15 inches mounted on 18X22 archival mat board.
In an edition of 15 signed and numbered photographs.
To purchase a photograph please contact a Gallery or Dealer on the Links page.